Sonic Boom + Special Guests
The Green Door Store, Brighton.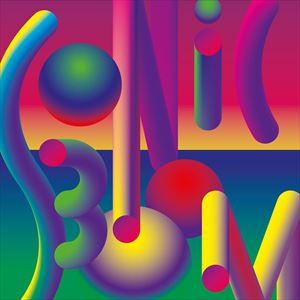 Due to the present circumstances, this September show with Sonic Boom is being rescheduled to the safer date of March 18th 2021
Please be assured tickets will remain valid for the rescheduled date and all the other event details remain the same.
Please refer to the Facebook page for up to date information: https://www.facebook.com/events/920698731716576/
Latest news: Sonic Boom's first new album in almost three decades 'All Things Being Equal' is released on Carpark Records and available now.
'Pete Kember has succeeded in creating his magnum opus and an album for the ages.' - The Quietus
This event is for 18 and over - No refunds will be issued for under 18s.
More information about Sonic Boom + Special Guests tickets
Melting Vinyl Presents

Sonic Boom
Peter Kember's music career began with the formation of Spacemen 3, which he co-
founded in 1982 with Jason Pierce (Spiritualized). As the influential psych-soul band
dissolved, Kember then debuted Sonic Boom with 1990's Spectrum. Poppy
psychedelia with lo-fi edges and distinctive vocals marked Kember's departure from
his original group. His new solo work hinted at the self-taught experimentation, circuit
bending, and interest in modular synthesis that would hallmark his career as a
producer and performer.
But Kember, a co-conspirator by nature, got lonely alone. Soon
enough, Spectrum gave rise to a band of the same name, who toured extensively
and recorded several records, including a joint effort with Silver Apples.
Next, Kember got busy with E.A.R., an even more experimental and prolific project
with a fluctuating lineup that counted among its many members Kevin Shields and
electronic music trailblazer Delia Derbyshire, who mentored Kember in audio physics
and harmonic series.
The Sonic Boom name has remained in use by Kember throughout his career as
both a performer and producer, working with many other influential
artists including MGMT, Beach House, Moon Duo , IceAge and Panda Bear.
Watch the video for 'Just A Little Piece of Me' here:
https://www.youtube.com/watch?v=urq766izK5g