Melting Vinyl Presents Laura Veirs + Special Guest
Komedia & Komedia Studio, Brighton.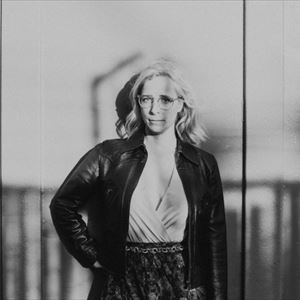 After 25 years in the music business, America singer-songwriter Laura Veirs, returns to Brighton via the Komedia studio this October!
Acclaimed 'one of the greatest living American songwriters' and known for her original, alternative folk style and mesmerising vocals, Laura Veirs newly released album 'My Echo' by British label Bella Union, reaches new depths of her raw talent and incredible way with words.
Laura Veirs grew up in Colorado Springs, where she often spent summers camping with her family, providing most of her songwriting inspiration. This is more than apparent on her latest phenomenal creation, 'My Echo' which explores themes of devastating heartache whilst beautifully comparing the natural environment to her own painful experiences.
Despite not seriously listening to music until she was in her 20s, her eventual introduction to folk, country, classical and pop music have been hugely influential in shaping her incredible journey. However, it wasn't until the aftermath of starting an all-female punk band called 'Rair Kx!' when Laura began to truly embrace older country and folk music beginning her exceptional career.
Today she has released 11 solo albums, toured extensively and has collaborated with the likes of Neko Case, kd lang, Sufjan Stevens, Jim James of My Morning Jacket, The Decemberists and many others. She's also a podcaster (Midnight Lightning, about musician parents), an award-winning children's book author (Libba, about folk musician Elizabeth Cotten), a mother and a songwriting teacher through Stanford University's Continuing Education Program.This event is a must-see and an unmissable experience, escape the pandemic and be engulfed in the enchanting tale of heartbreak, love and protest with Laura Veirs this October.
Keep an eye on the Facebook event site for up to date details:
https://www.facebook.com/events/506657936987165/