Melting Vinyl Pres...Ulrich Schnauss + Guests
St Luke's Church, Brighton, BN1 5DD.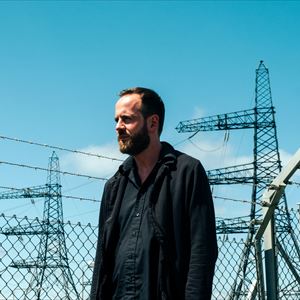 Ulrich Schnauss: timeless cinematic dreamscape electronica.
Born in the northern German seaport of Kiel, Schnauss' musical output began under the pseudonyms of View to the Future and Ethereal 77.
His first album Far Away Trains Passing By was released in Europe in 2001on Berlin based CCO (city centre officer) This was quickly followed in 2003 with A Strangely Isolated Place n the same label and prompted performance and remixing work for Schnauss with artists including port-royal, Mojave 3, Airiel, A Shoreline Dream, Asobi Seksu, Televise, Longview, Johannes Schmoelling, The Zephyrs, Lunz (Roedelius), and others.
His third album Goodbye (2007) was released on Independiente Records in Europe and on Domino in The United States
Further releases include amongst others EP's Quicksand Memory (2007) and Stars (2008), albums A Long Way To Fall and No Further Ahead Than Today on PIAS records He also plays keyboards for UK indie band Longview and has been a member of legendary Tangerine Dream since 2014.
After an 18 month absence, Schnauss latest release is a career spanning collection of his work to date, with his entire back catalogue remastered and released on his own Scripted Realities label.
'Music that touches the soul of the listener in a profound way.' - Louder Than War
Under 16s must be accompanied by an adult. We cannot issue refunds to under 16s who are not accompanied by an adult.