Melting Vinyl Pres. Leifur James + Special Guests
The Green Door Store, Brighton.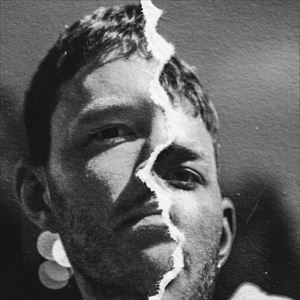 Melting Vinyl presents Leifur James and special guests at The Green Door Store this November for an evening of atmospheric melancholia fused with dancey electronica hooks. London-based experimental producer and composer, released his highly anticipated second album ?Angel in Disguise', on the 5th June 2020 via Night Time Stories (sister label to the coveted ?LateNightTales').
With driving, melancholic electronica, ?Wise Old Man' is a nod to what can be expected of James' second album, 'Angel In Disguise', showcasing a more experimental side to his production. Traversing through musicality, progressive synths, and introspection, the first single unveils the producer's distinct sound with disorientated vocals; speaking of the interplay between reason and emotion, the lyrics repeat ?Wise old man in my brain, soul bursting through my veins?, opening the gates to this captivating electronically steered opus.
In 2019 James teamed up with Hungarian director, Balázs Simon; producing the critically acclaimed, ?Wurlitzer' project which saw widespread support from the likes of Boiler Room, CLASH, Directors' Notes, Motionographer, the UK and Berlin Music Video Awards, the London Short Film Festival, Dublin International Film Festival and more.
James' tour will kick off in October 2021 performing his biggest headline London show to date at London's acclaimed Village Underground.
"'Angel In Disguise' marks the second full length from London-based composer Leifur James, and sees the artist concaving introspectively through a stirring, emotional blur of harmonic vocals, nuanced electronic soundscapes, and melancholic tension that tackle personal experiences of love and loss.? - Clash Music.
?While Angel in Disguise certainly demonstrates James' skill as a producer, the album's tendency to meander and drift - as if lost in the cycles of grief and nostalgia - can begin to wear a little thin. After a while, the listener is left craving a way through to the other side.? - Crack Magazine
Get your tickets fast before they all go and enjoy a mystical evening of emotionally suspenseful electronica.
Keep an eye on the Facebook event site for up to date details:
https://www.facebook.com/events/202691221846181/
This event is for 18 and over - No refunds will be issued for under 18s.