Isobel Campbell + Special Guests
Komedia, Brighton.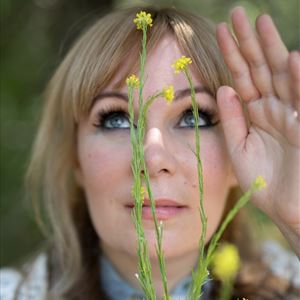 14+ only. 14s to 15s must be accompanied by an adult. No refunds will be given for incorrectly booked tickets.
More information about Isobel Campbell + Special Guests tickets
Isobel Campbell returns with her own record after years of collaborations with luminaries such as Belle and Sebastian, Mark Lanegan and more recently the Mary chain amongst others.

"The main thing with this album was to find my own voice," says Isobel Campbell. "A record without reference points. Any influences were sub-conscious. Even if what came up was strange or odd, it was just me."
After a prolonged absence and major changes in her life, the Glasgow-born singer-songwriter and cellist has made her freest, finest album yet in There Is No Other, 13 tracks of hook-driven melody across a wide spectrum of subtle, alluring arrangements and moods, from intense to mysterious to carefree, topped by her trademark gorgeous soft-spun voice. "One word I had in mind for this record was, 'psychedelic', Campbell says. "A dreamy, otherworldly feel."
Subconsciously or otherwise, each song acknowledges the different paths that Campbell has traveled down the years: the twists and turns, various guises and collaborations. There Is No Other is also a very grown-up record; a life has been lived. She's not a 19-year old ingénue anymore."
There Is No Other reverberates with other themes too, such as Campbell's new home in America, which inspired the album's bittersweet intro 'City Of Angels'. "Los Angeles is such a weird and wonderful place, seductive yet overwhelming," she notes. Vibraphone and strings underline 'Boulevard', Campbell's reaction to LA's homeless crisis and rich/poor divide. 'Ant Life' finds her recoiling from the hectic pace of life in US cities, from its malls to the highways: "All over, in fact, while I'm exceedingly slow, always late for absolutely everything! My whole life, I've wondered, what's the rush?"
Running down a dream, and finding her true voice. There is No Other couldn't say it any better if she tried.